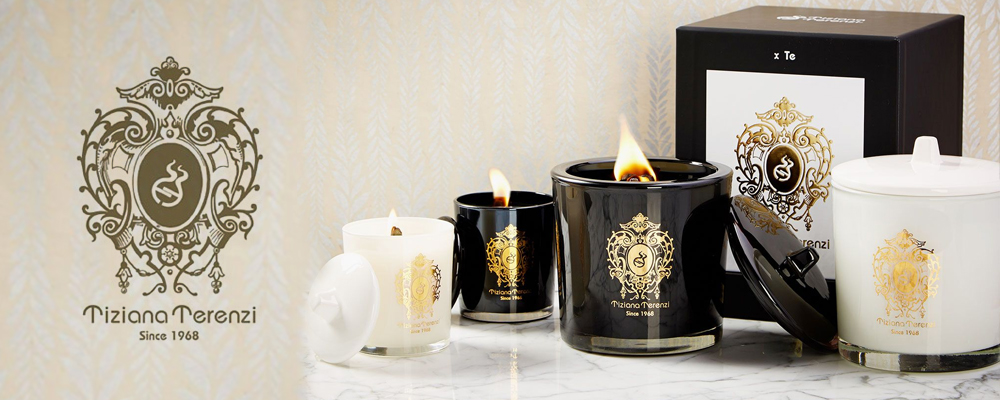 12 December 2018
In December DFM at Chisinau International Airport launches promo with gifts from Tiziana Terenzi – scented candles in glass vessels. Buy any product from the brand in December and get a free scented candle for special occasions.
Fragrances from Tiziana Terenzi - the embodiment of luxury and style. Italian brand produces exclusively niche perfumes. Until recently three generations of the Terenzi family had been involved in the production of scented candles. The business was founded in 60s of the last century in small town Cattolica. Mini-factory unfolded on the territory of 16 square meters, but the aspiring businessmen were quite enthusiastic. Today the enterprise is held by brother and sister – Paolo and Tiziana. Tiziana Terenzi is the designer of perfume bottles and candles, while Paolo Terenzi is the nose behind fragrances.
The first product line of the company was presented in 2012 and was immense success. The admirers of refined and sophisticated scents enjoyed the complex composition of the bouquet. The visitors of DFM stores have the opportunity to get selected fragrances from Tiziana Terenzi. Besides, during the whole December one can get a scented candle as a gift. The production of this product includes unique wooden wick, which gives a pleasant crackling while burning just like wood in the fireplace. Totally handcrafted candles will become a magnificent decoration of any interior.