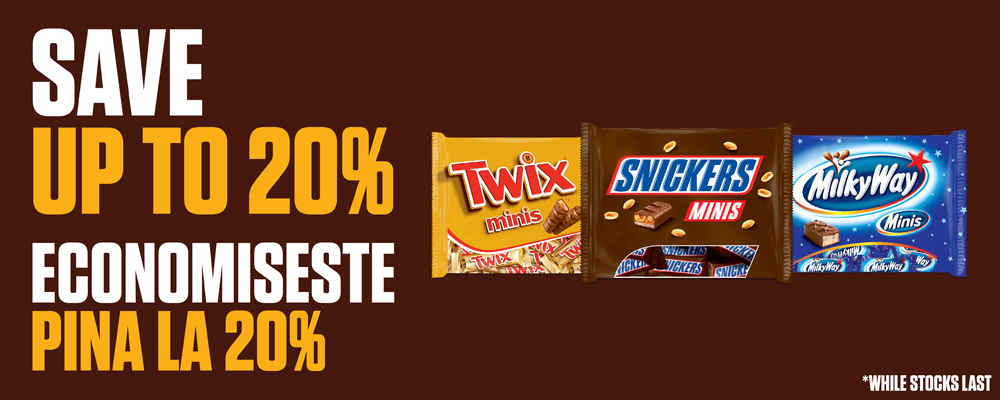 2019-01-10
DFM invites everyone to taste world's famous producer. Mars, Snickers, Milky Way and Bounty are available for the tasting at the Chisinau International Airport.
American chocolate bars from Mars are true keepers of the long-lasting history which dates back to the 19th century. Frank Mars, the founder of Mars Incorporated, was born in 1883 in poor family, at the age of 19 he started to sell molasses chips on the street. Two years later he decided to establish his own confectionary. By fortunate coincidence once while walking with his son Frank bought a chocolate to him, which was sold by weight. The boy got dirty, so Mr.Mars came up with the idea to make small choco-bars in a wrapper. Such trick instantly took the company to a new higher level. Later the business of Frank Mars was passed to his son Forrest. Today the company is conducted by his grandchildren.
We invite all the guests of Chisinau Airport to taste your favorite Mars, Snickers, Milky Way and Bounty bars. Boost your energy levels and get your mood up before the flight!