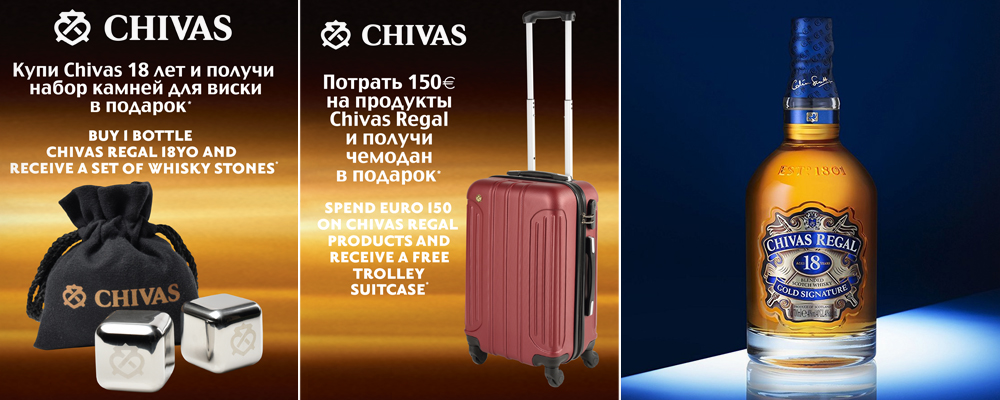 2018-07-09
Dufremol has a special offer for Chivas Regal fans.
Buy Chivas Regal 18YO and get a free gift – stones for whisky, used to chill your drink. This accessory will be pleased by gourmets: such procedure allows avoiding diluting as it happens while adding ice cubes.
Besides, purchasing items from the brand for 150 EUR or more, one gets a travel bag from the producer. Hard shell material protects even the most fragile goods during transportation.
Chivas Regal is world-famous brand of whisky, the history of which dates back more than 200 years. The founders of the notable distillery are Chivas brothers. It became "Regal" in XIX century, when Chivas Brothers was retain to supply provisions to the royal family. Chivas Regal owns the most exquisite and exceptional sorts of single malts and grain whisky. The heart of Chivas blends is Strathisla from the oldest distillery in Scotland. Recorded volume sales of the company is 3-4 million boxes annually. One bottle of whisky is sold every second in the world.
The offer is available until stocks last.