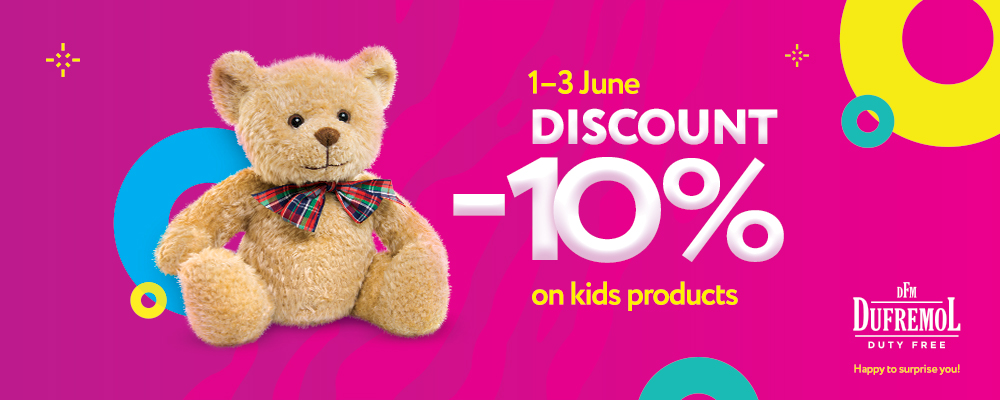 2018-06-01
Dufremol congratulates everyone on the International Children's Day! We've got a special offer for you.
June 1, 2, 3 – holiday discounts on kids stuff are awaiting for you. 10% discount will apply to toys, kids clothes and sweets. The offer is held in Dufremol stores at borders and in Chisinau Airport.
Let the holiday bring the ocean of joy and happiness to your family!