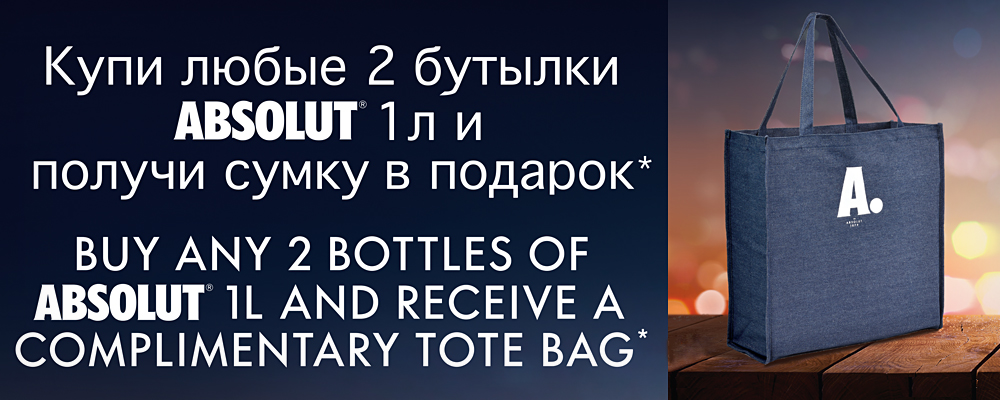 2018-07-10
Dufremol together with Absolut has a special offer for the visitors. Buy two bottles of the brand and get a handy shopping bag as a gift.
Swedish vodka Absolut is a smooth and delicate combination of subtle grain notes and dried fruits. The base of the drink is crystal clear water and winter wheat. Vodka is manufactured in Ahus. The wheat the high-quality spirit is made of is cultivated in a special way: it's sown in fall, and harvested the next one, developing hard grain.
Absolut vodka is made exclusively from all natural ingredients. The brand offers original taste, strong variation (44%) and flavored vodka from Absolut with different tasting notes.
The promo is on until stocks last.