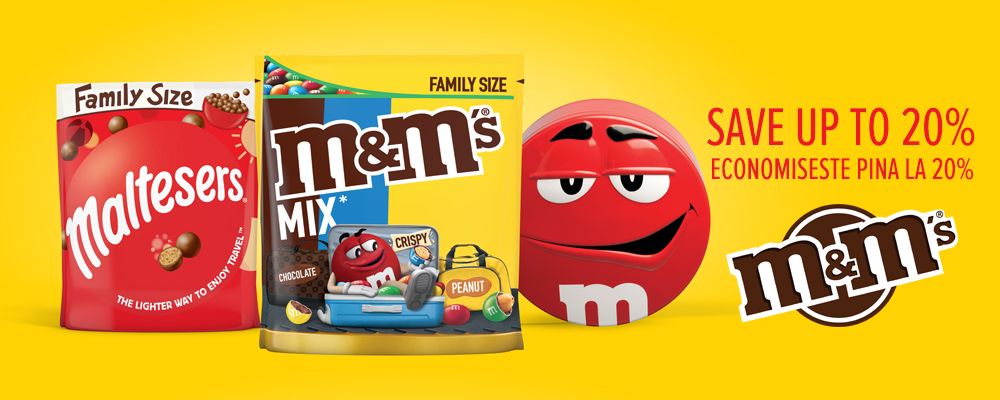 2019-07-05
During the whole July all the visitors of Chisinau Airport are welcome to try M&Ms chocolate.
You'll be able to taste various flavors of M&Ms: classic with chocolate filling, crispy with waffle ball, as well as peanut M&Ms. Each candy is perfect in its own way. The production process includes only high quality products providing wonderful taste.
The history of M&M's dates back to 1941. The sugar coated shell allowed candies not to melt in hands, so the soldiers could carry it in hands like sunflower seeds. Today M&M's are sold in 100 countries, being extremely popular all over the world. M&M's is produced in different packages and tins as a matter of customer convenience.
Welcome to the tasting of M&M's chocolate. The promo is on up to the end of July.