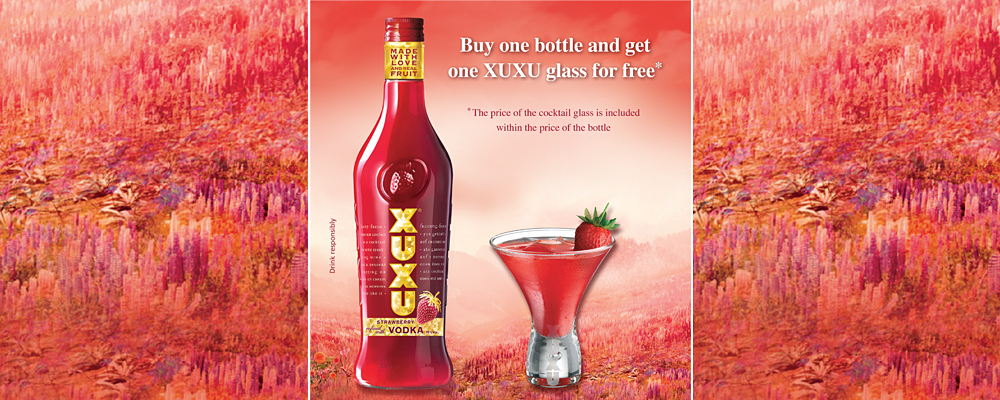 2018-07-06
The tasting of world's famous strawberry vodka is held in Chisinau Airport. XuXu is considered to be the most popular beverage with strawberry flavor. The secret of such success is in special recipe: it contains 65% fruit and no sugar. Lime extract brings freshness and juiciness. ABV is 15%. Xuxu is best consumed chilled to 10°. It is also a great base for various cocktails, mixes with sparkling wine.
Xuxu is produced by German manufacturer Georg Hemmeter GmbH according to special technology. Selected strawberries are gently pressed to create a pulp which is mixed with high-quality vodka. Lime juice is added right before bottling.
All visitors can taste the legendary liqueur during the whole July at Duty Free, Chisinau Airport.