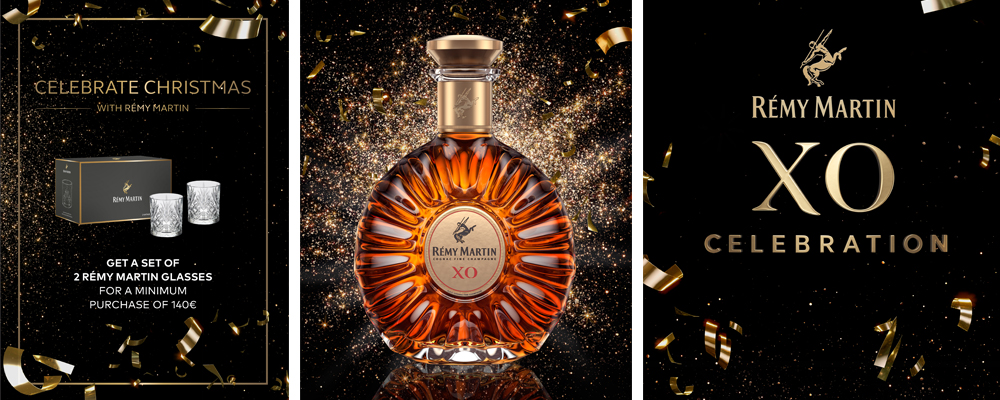 2018-12-04
DFM, Chisinau International Airport invites everyone to the tasting of the exceptional French cognac - Rémy Martin. The real connoisseurs of high-end beverages will be able to enjoy various cognacs of the brand and experience the richness of every bouquet offered.
Rémy Martin XO is the blend which includes more than 350 carefully selected alcohols aged in special oak casks for 10-37 years. The aromatic notes are cinnamon, fig and juicy plum. The taste combines iris and jasmine notes. Joyful aftertaste is long and warm.
Rémy Martin Club – complex full-bodied cognac made of selected alcohols matured for 5-25 years. The aromatic notes include grilled almonds, cinnamon and spices. The taste brings dried fruits and woody notes.
Rémy Martin VSOP – is the classic bestseller of the brand. Special feature – frosted green bottle. Deep aroma features violet, rose, juicy apricots and vanilla. Smooth tasting notes include ripe peach with a hint of licorice. Rémy Martin is the leading manufacturer in its category. Every third bottle of VSOP sold in the world is Rémy Martin VSOP.
The tasting of cognacs is held up to the end of the December.