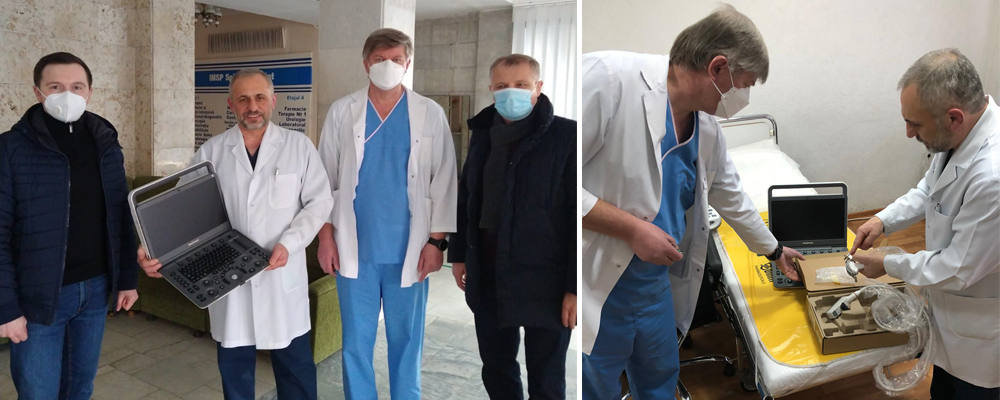 2021-02-13
Recently we've got the letter from health workers, involved in treatment of the COVID-19 patients. The question concerned the necessity of having an expensive portable ultrasonograph for the diagnosis.
We've already helped medical workers with different equipment, protective gear, as well as blood and plasma donation. And again we gave an enthusiastic support to the health workers from the Hospital of the Ministry of Health, Labor and Social Protection. Our team bought the needed device to the value of MDL 196 000 and took it to the hospital.
DFM team expresses particular gratitude to all the medial professionals for their dedicated work! And we expect our fellow citizens to support medicine, since our future depends on it.