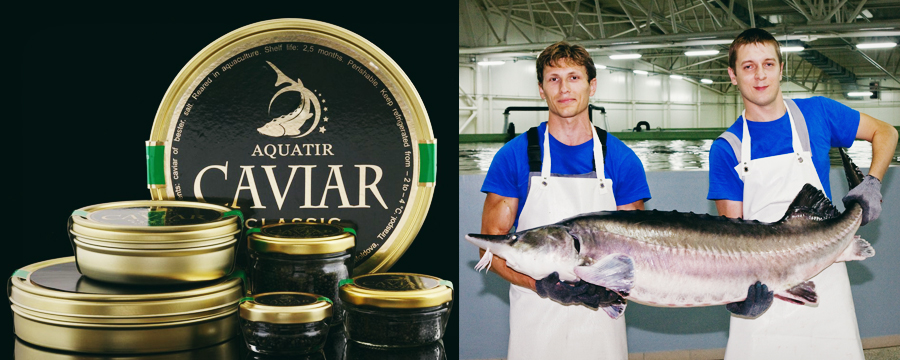 2015-06-26
dfm introduces the big range of products from Aquatir. This enterprise located in Tiraspol specializes in breeding sturgeon fish species and in the processing of natural black caviar.
Caviar from Aquatir features unique taste and delicate texture. The product contains vitamins B,C,E,PP and D and polyunsaturated fatty acids as well as minerals, such as magnesium, zinc, calcium, iodine, silicium, iron etc.
Natural caviar from Aquatir is vacuum packed so all the useful properties of the product are kept. Superior quality caviar is presented in 25gr, 50gr and 100gr packs at dfm stores.