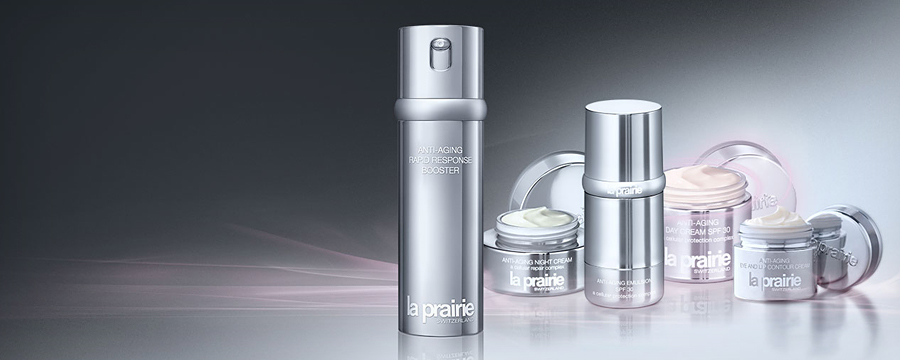 2016-02-26
La Prairie – sensational novelty of dfm stores. Swiss company is famous for its laboratory research and innovations in the world of cosmetology. The main concept of the company is creation of anti-aging products.
The history of the brand dates back to 30s, XX century, when fresh surgeon Paul Niehans established Clinical La Prairie in Montreux. He was highly interested in rejuvenation therapy. Numerous tests turned out to end up with success. The professor created rejuvenating means based on cellular therapy, emerged way back in Ancient Egypt, Babel.
Unique creams and serum created in La Prairie laboratory are considered to have magic effect on skin. The rumors about incredible rejuvenation ran through the world. The most noble and wealthy people became loyal customers of Dr. Niehans, who carried out cosmetic procedures using innovating creams and masks. The activity area of the company is still the main development thrust of the enterprise.
The uniqueness of La Prairie cosmetics is in special ingredients used for the creation of every product. Luxurious formulas are kept secret; the composition of each cream, lotion or mask features more than 100 ingredients. The cosmetics consist of agents, which duplicate the living cell formula, providing overwhelming effect: your skin is renewed, refreshed and looks much younger.
La Prairie fragrance line is notable for its outspoken individuality. Perfume compositions reflect natural wealth, as well as its power and diversity. Fragrances from La Prairie are chosen by those who prefer exclusiveness and singularity.
Skincare cosmetics and fragrances from La Prairie are available at dfm Duty Free.