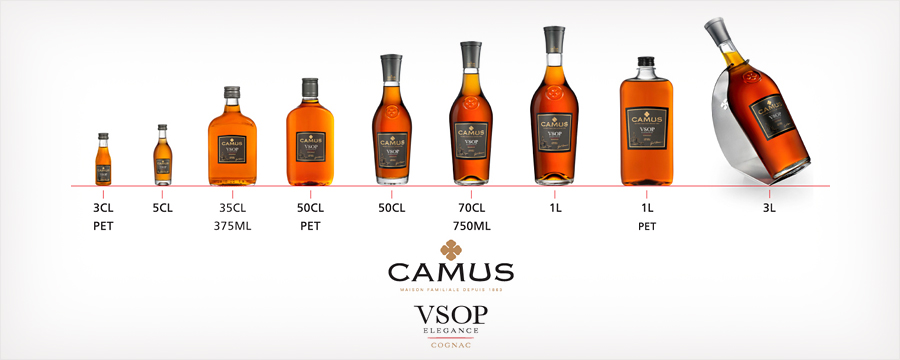 2015-10-05
October 1-31, dfm Duty Free (Chisinau Airport) gives out the tasting of elite French cognac Camus VSOP Elegance.
Camus VSOP Elegance – premium class cognac, which is produced from the best spirits, matured in oak casks during 10-15 years. The aroma of Camus VSOP Elegance features spring flowers and ripe fruits. The flavor brings honey, spices, fruity and woody notes. Great for drinking neat or mixed in a cocktail.
Camus is one of the top selling cognacs all over the world. The history of Camus Cognac House dates back to 1863, when Jean-Baptiste Camus established his own production of high quality cognac. Few years later the brand's beverages became popular in various countries of Europe. Later on Camus has become the official cognac at the court of Nicholas II.
The best harvest is used for the production of Camus cognac, and the manufacturing technology is kept in secret. The enterprise owns vinery in the most fertile regions of Cognac, France: Grande and Petite Champagne, Fins Bois, Bons Bois. The spirits, used for the making of Camus cognac, are got from such grape sorts as Ugni Blanc, Folle Blanche and Colombard. The product is matured in oak barrels from Lumousin or Troncais. Young spirits are aged for two months in new casks. Then the product is poured into old barrels with some boards being changed with new ones. This procedure makes the taste more intensive.
During the tasting of Camus VSOP Elegance one has the opportunity to get the product at discount price.