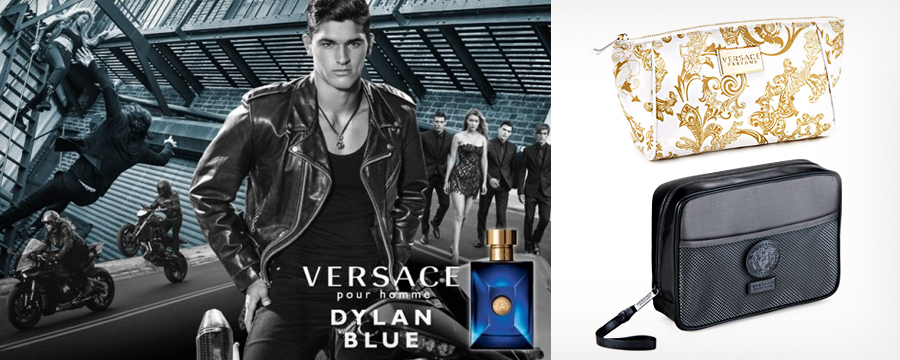 2017-06-06
The presentation of Versace fragrances with gifts is held at Chisinau Airport. dfm offers three high-end perfumes, which became the bestsellers right after launching.
The premier of Eros Versace for men took place in 2012. The fragrance belongs to aromatic fougere group. Opens with mint, green apple and lemon. The heart offers tonka beans, geranium and ambroxan with vanilla, vetiver, oakmoss and cedar at the base. The bouquet is filled with lure and magnetic power. Perfect for self-confident men with intense charisma.
Eros Versace for women was launched in 2014. Splendid composition opens with Sicilian lemon, Calabrian bergamot and pomegranate. The heart brings lemon blossom, jasmine and peony. Sensual base offers sandalwood, musk and woody notes.
Versace Dylan Blue was released in 2016. Belongs to aromatic fougere group of fragrances. Opens with fresh water notes, Calabrian bergamot, grapefruit and fig leaf. The heart incorporates papyrus, patchouli, violet leaf and black pepper. The base brings musk, incense, tonka beans and saffron. The bouquet is filled with resolute vibes and freedom. Such fragrance makes the wearer enjoy life and do crazy things.
One can choose between two Versace cosmetic bags as a gift, by purchasing two or more perfumes above-mentioned including Versace Dylan Blue. The presentation with gifts from Versace is on till the end of the current month.