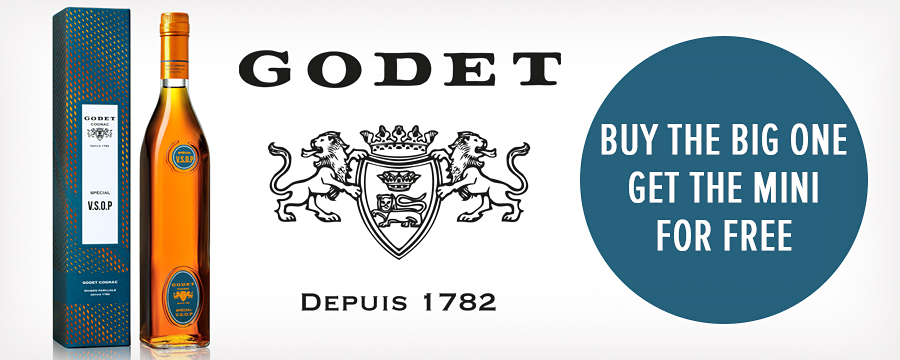 2017-06-12
In June Chisinau Airport has a special offer for all the visitors of dfm Dutyfree: buy Godet VSOP and get the mini bottle as a gift.
Godet VSOP Cognac is a blended bouquet from different 10YO matured grape spirits. The vine is harvested at sunny territories of France. The Cognac House Godet was founded in 1782 by Gedeon Godet. The house of Godet has been run by the family for 14 generations. The Godet cognacs are the calling card of France.
Godet VSOP features woody-smoky aroma with fruity notes of peach and berries. The taste offers hazelnuts, caramel and spices. Long finish is complex and expressive.
The promo with gifts from Godet is on up to the end of June.