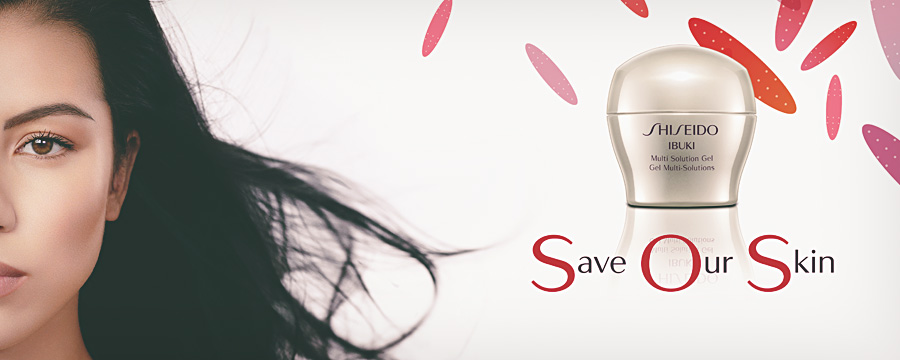 2015-04-21
Shiseido presented the exclusive novelty for facial care - Ibuki Multi Solution Gel. This cream-gel rapidly restores the skin structure and makes it look fresh and healthy. The product is used as a mask, daily cream or even over makeup.
Gel from Ibuki line is intended for 25-35yo women. Regular application removes blemishes: enlarged pores, redness, fatigue etc. It gently protects skin from environmental exposure. Being light enough, the gel rapidly penetrates skin without leaving visible traces or heavy feeling. Gel-like texture adheres well to problem zones, under and over makeup. The formula of Ibuki Multi Solution Gel includes exclusive PhytoTarget complex, which provides intensive hydration. Moreover, such active ingredients as glycyrrhizin, glycyl and salicylic acid, featuring antibacterial properties, are also included into formula.
The effect from multi functional gel Ibuki depends on the target you are aimed at:
To overcome fatigue. Take average amount of gel and apply on clean skin. May leave this mask without washing it out.
Perfect skin maintenance. Everyday use is recommended as a finish skin care product.
Makeup fixation and skin protection from environmental exposure. Apply gel over makeup and dab a small amount lightly onto skin.