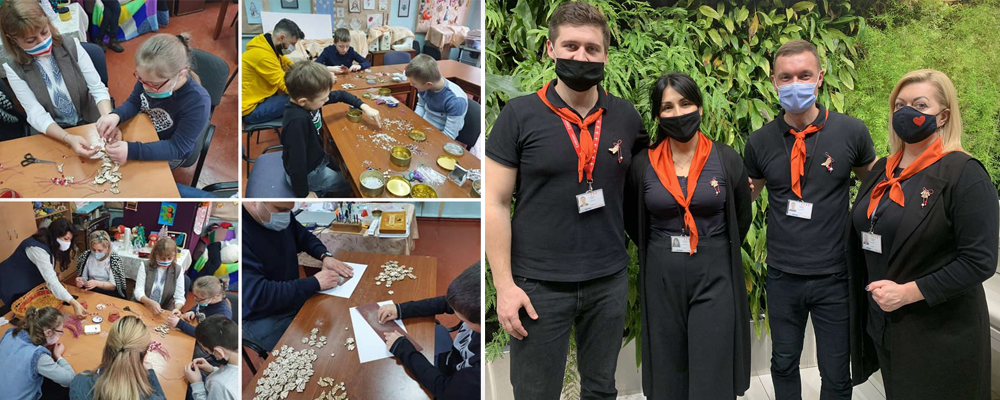 2021-02-26
We recently received an unexpected and pleasant surprise: hand-made martisors!
DFM team got cute presents made by talented kids from the Auxiliary School №7, visited by us On New Year's Eve. The school's administration sent a whole bunch of martisors made by kids under the supervision of the teachers. Each martisor is unique and is filled with love and diligence. We were very touched by such gesture! We'd like to thank dear children and their teachers for such attention. It's such a pleasure to get gifts from those, who are vulnerable and also need support and care.
Thank you so much, guys! We will proudly wear your souvenirs, and will surely decorate trees with them. We are ready for the spring!