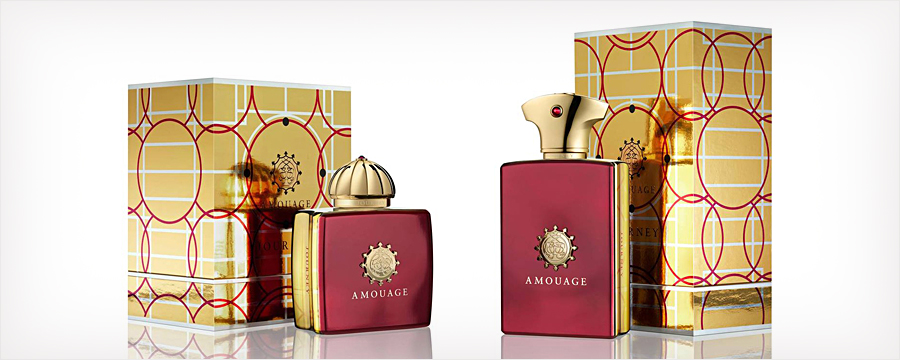 2015-11-25
In December the assortment of dfm Duty Free is to be enriched with exclusive fragrances from niche perfume brand Amouage – a luxury perfume house, producing fragrances for aficionados. The name "Amouage" means "the waves of emotions". And it's not without reason: each composition of the brand reflects the deepest senses, enhancing them many times over.
The history of Amouage brand dates back to 1984, when the prince Oman Sayyid Hamood decided to reincarnate the traditions of Arabian perfumery. The sultan invited French perfumer Guy Robert to cooperate with and allowed him choosing any components, including the world's most expensive and rarest ones.
Every fragrance of the brand is unique and complete. Each perfume is intended for special occasion and mood, being a powerful keynoter of the most dramatic sensations: happiness, passion, lovesickness, tenderness… Amouge perfumes feature about 120 various essences and uncommon oils, such as silver frankincense for instance. Amouge bottles are covered with gold and gems, looking extremely splendid, so one can contemplate it forever.
Amouage perfumes are in favor among royal families, aristocracy and Hollywood stars. True Amouge-lovers watch for novelties and collect exclusive aromas. The brand's compositions have become the symbol of prestige and flawless taste, considered to be the most expensive and famous in the world. Don't miss the opportunity to take a closer look at Amouage fragrances at dfm stores.