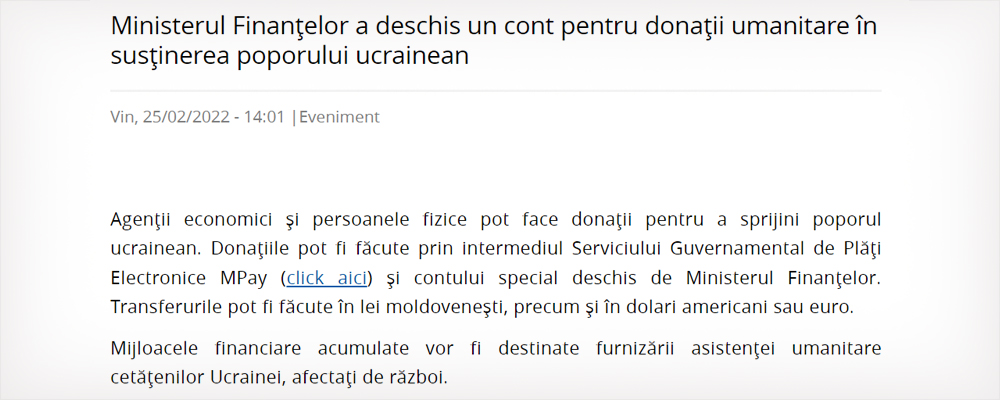 2022-02-25
DFM company responded to the call of the Ministry of Finance of Moldova to support the Ukrainians, seeking asylum.
The Ministry of Finance issued an appeal to help citizens of the neighboring country by transferring funds to the special account. The management of the company transferred money to this account. We believe that collectively we can help people, who found themselves in such distress!
Our team expresses support for everyone who left their houses in search of the asylum, and does not give up hope for speedy resolution to the conflict. Feel free to support the Ukrainian citizens by transferring funds to the account provided on the website mf.gov.md.