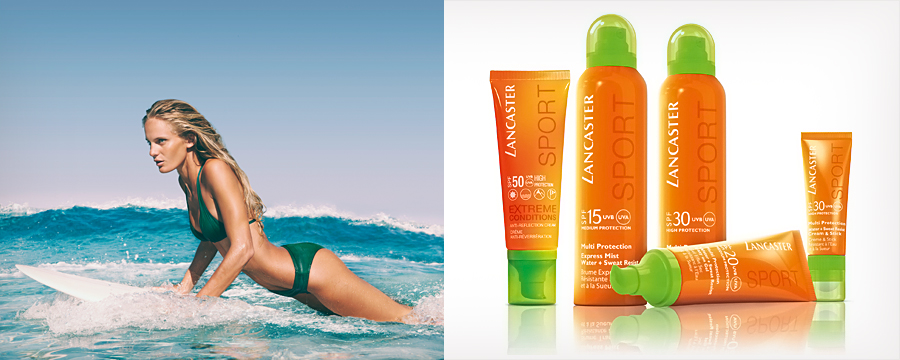 2015-07-17
The assortment of dfm Duty Free is enriched with Lancaster brand, which is the world's top producer among sun care brands.
The first skin protection line from Lancaster was launched in 1971. The company has registered over 500 international patents. Unique goods are constantly produced in company's labs. The laboratory specialists have determined 5 stages of sun care products' action: preparation, all the changes in epidermis while staying at the sun. It allows developing products which protect skin and help to avoid harmful effect of UV rays. Individual approach to the creation of every cream, gel or oil provides your skin looking younger for a long term.
Lancaster products are available for all the visitors of dfm stores.