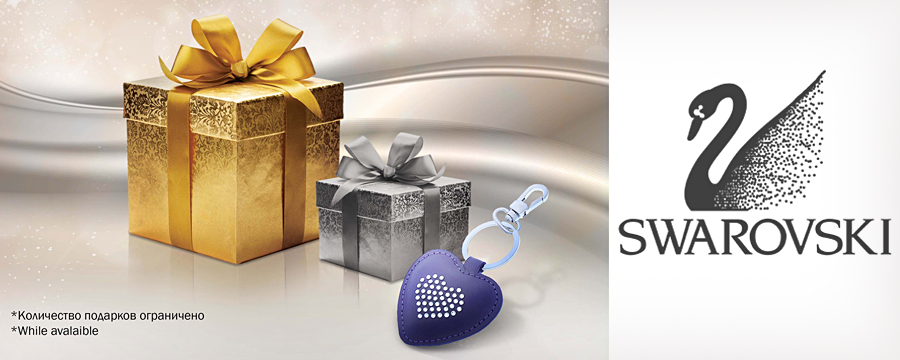 2017-02-02
In February dfm together with Swarovski gives out special gift – heart-shaped keychain.
The promo is timed for the Valentine's Day and to the International Women's Day, when jewelry is particularly in demand. Jewelry department at Airport Chisinau is expanded with novelties from Swarovski: earrings, necklaces, bracelets and rings. Besides, you can buy souvenirs, pens and other accessories embellished with bright crystals.
Purchase two items of the brand and get a valuable gift from Swarovski. The promo will last up to the end of the current month.