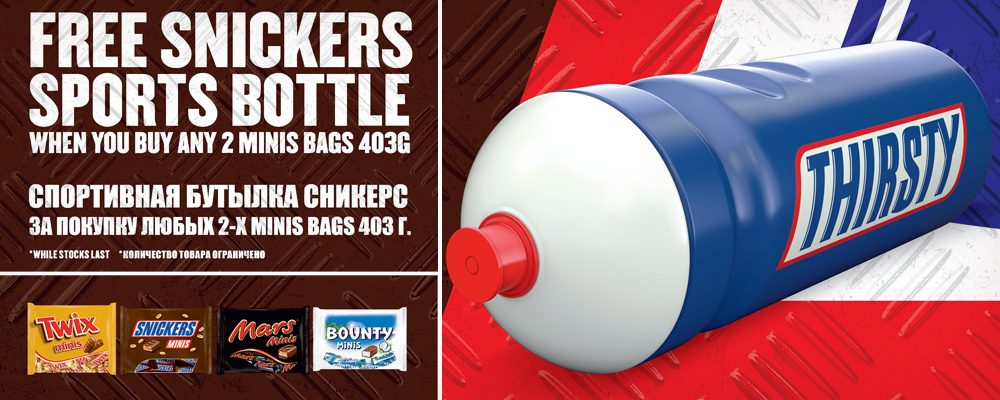 2017-12-15
The tasting of legendary sweets is held at Chisinau Airport. Everyone can enjoy delights from Mars, Snickers and Twix. Those who purchase two or more minis 403g bags of Mars, Snickers, Twix or Bounty, get a free gift – snickers sports bottle. Such accessory is perfect to use during physical activity and when traveling.
Mars minis are made from high-quality milk chocolate and caramel filling. Help to remove fatigue and boost spirits.
Snickers minis instantly stills hunger and cheers up. Features nougat, peanuts and caramel layer enrobed in soft milk chocolate.
Twix sticks consist of biscuit with caramel covered with chocolate glaze.
Bounty has a coconut filling enrobed with milk chocolate. Extremely mouthwatering.
The tasting is on up to the end of the current month.