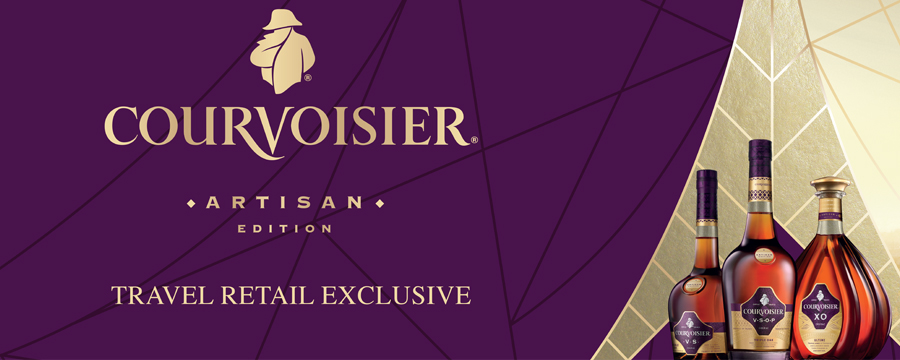 2016-11-03
November, Chisinau Airport: the tasting of premium cognac from Courvoisier. Don't miss the opportunity to try various products from Artisan series and choose the perfect composition for your taste.
Courvoisier Artisan VSOP is filled with elegance and refinement. Matured in oak casks for 12 years. The aroma features spices, vanilla and wood. The taste brings juiciness and subtle sweetness of fresh fruits.
Courvoisier Artisan VS is a blend of cognacs aged for up to 8 years. Fresh aroma features slight smoky notes. The taste is filled with ripe fruits and spring flowers.
Courvoisier Artisan XO is matured up to 6 years in special barrels. The blend ripples with noble notes of spices and dried fruits. The taste unveils honey, chocolate and cinnamon notes.
The tasting takes place at dfm store, located at Departure Lounge. Available till the end of the current month.