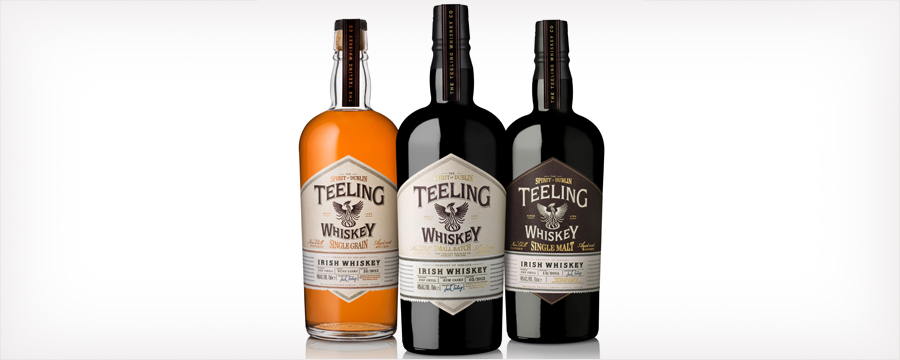 2016-04-06
April, dfm holds the tasting of Irish Whiskey Teeling at the territory of Chisinau Airport. Don't miss the opportunity to try fine whiskey and choose the best one. The tasting includes the following range of products: Teeling Small Batch, Teeling Single Grain, Teeling Single Malt.
Teeling Small Batch 46% - astonishing blend, matured in small ex-Flor de Cana casks. The taste is filled with harmony of sweetness and zest. The delicious whiskey features very high malt content.
Teeling Single Grain 46% - a fine blend of hand selected spirits, matured in ex-California wine barrels. The drink is filled with fruity notes with berry accords. No chill filtration is used for the production of Teeling Single Grain, so its striking and determinate character is brought out to the full extent.
Teeling Single Malt 46% - non-filtered whiskey, matured in ex-bourbon casks. The blend undergoes double distillation, which provides special balance and purity of taste. The aroma brings gentle fruity notes and almond. The taste features grape juice, apricot, mango, orange and green grass.
The tasting of Teeling Whiskey is on till the end of the April.