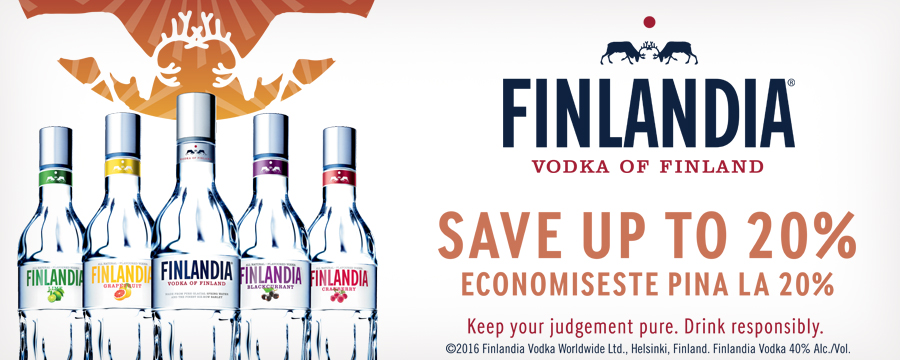 2017-05-04
The tasting of premium Finlandia vodka takes place in Chisinau Airport.
The vodka is produced from the purest glacial spring water and Finnish six-row barley. Fresh aroma and striking flavor of classic Finlandia make it one-of-a-kind. Due to entirely natural ingredients fruity-berry vodka features crisp notes and pure taste.
The tasting is held up to the end of the May. All the visitors of the Airport have the opportunity to try the following flavors:
Finlandia Coconut deserves special attention. The novelty of the brand is available now at dfm stores. If you're looking for sweet vodka with fresh nutty flavor, Finlandia Coconut can deliver everything you want. Supposed to be served ice-cold. Perfect for exotic cocktails.
For the period of tasting the price on Finlandia vodka is reduced. Besides, purchasing any Finlandia bottle one gets a shot glass as a gift.