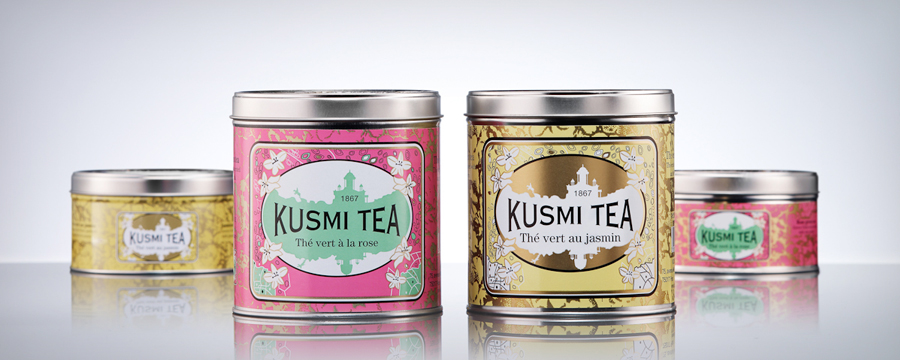 2016-12-09
dfm offers the tasting of the French tea Kusmi, which takes place at Chisinau Airport. The product is available in wide assortment and features exceptional quality with only natural ingredients.
The history of legendary Kusmi Tea company dates back to 1867, when the tea "Kousmichoff" was put on the market in Saint-Petersburg. Pavel Michailovitch Kousmichoff has become one of the most famous tea producers in Russia. Eventually he was appointed a supplier to the Czar and his family. The popularity of the trade mark has grown, and later several Kousmichoff 's tea stores appeared in Petersburg, as well as in Kiev and in Moscow. Pavel Michailovitch prepared tea by himself, purchasing tea in China, mixing various sorts with carnation, lemon peel and other ingredients. In 1907 famous master tea blender sent his son Viatcheslav to London – the European capital of the tea trade - to open the branch here. It took a lot of hard work to please sophisticated Englishmen. In 1917 when the revolution broke out, the Kousmichoff's family moved to Paris. Subsequently they opened a workshop at the center of the French capital and then in other European cities.
Nowadays Kusmi is considered one of the best tea all over the world. No high society event is without Kusmi tea. The most pretentious gourmets appreciate the delicacy and perfect quality of different flavors from the brand.
Feel free to taste the Kusmi tea till the end of December at dfm Duty Free, the Departure Lounge.