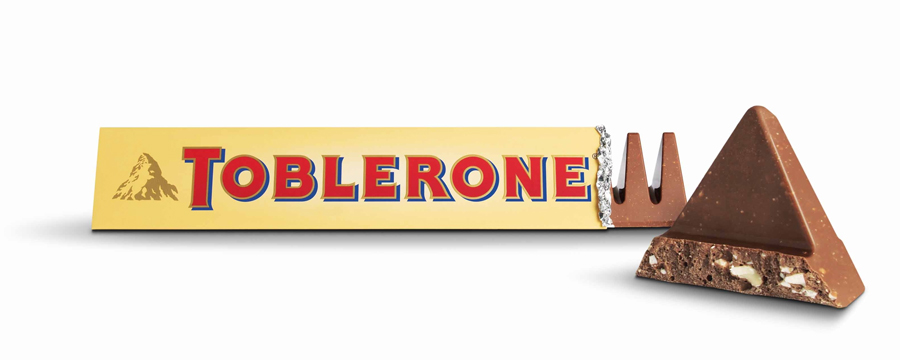 2016-12-14
dfm DutyFree offers the tasting of legendary Swiss chocolate Toblerone. Everybody is welcome to taste the finest sweets of the brand.
The distinctive feature of the chocolate is its triangular shape. Toblerone is produced by Kraft Foods Switzerland. The history of the brand dates back to 1988, when Jean Tobler, the confectioner from Bern, together with his son Theodor started their own chocolate factory. The original recipe included such ingredients as nougat, almond, honey and milk chocolate. The shape is considered to be inspired by the peaks of the Matterhorn.
Today the assortment of Toblerone has expanded by white and black chocolate, featuring peanuts, raisin and other products. With this the recipe of every dessert is brought to perfection. The producer uses only premium natural ingredients.
The tasting is held during the period of December 15 – January 14.