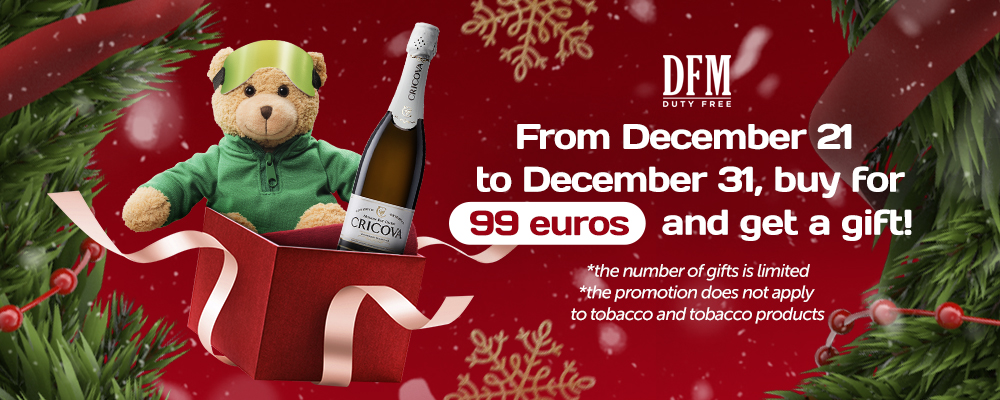 2020-12-21
Christmas and New Year holidays is always a special atmosphere of magic and joy, which is created first of all due to the respect of for the traditions. Our guests know very well how we honor customs and traditions. And the most favorite one is Christmas bears giveaway. Obviously many of you collect these cuties, wondering every year, how the new teddy bear looks like, what is his outfit this time and what mood he shares with us.
We are proud to present the symbol of the year 2021! A real athlete, dressed in comfy sweatshirt. He takes you for a walk in the snowing mountains to celebrate happy winter holidays.
From December 21 to December 31 buy for 99 euro and choose a free gift: Christmas bear or a bottle of champagne. The offer valid while stocks last.
NB! The promotion does not apply to tobacco and tobacco products. Find the details of the promotion in the Official Regulations.