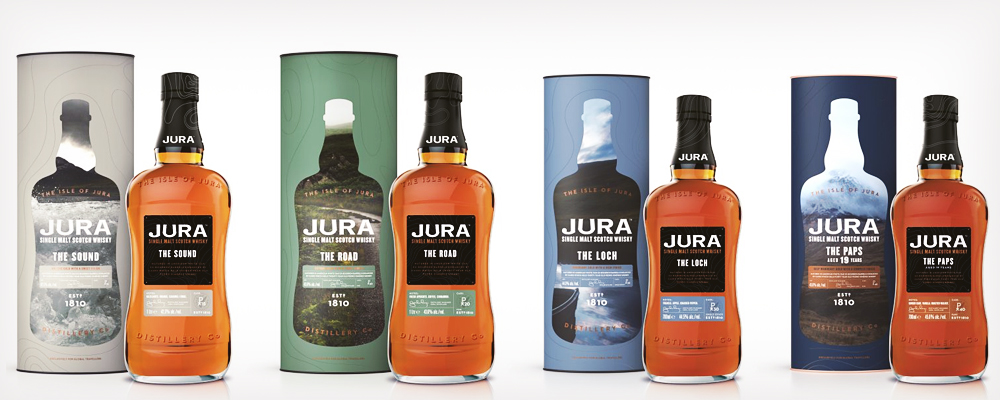 2018-10-03
The tasting of Scotch whisky Isle of Jura is held at DFM stores in Chisinau International Airport. The distillery located on the island of Jura is one of the oldest distilleries in the country.
Jura The Sound – whisky with grassy and sea notes. The aroma features spices, fruits, chocolate and tobacco. The flavor opens with the harmony of sea notes, wood and grass. The tasters claim the whisky is perfectly accompanied by Cuban cigar smoking.
Jura The Road is mild and tender like a melody. The aroma brings heather, dried fruits, woody notes and tobacco. The flavor includes fruity and spicy zest.
Jura The Loch – whisky with fruity mood. Aroma: dried fruits, spices and algae. The flavor features ripe fruits and herbaceous flavor.
Jura The Paps 19YO is matured for 19 years in ex-bourbon oak casks and then in ex-sherry casks as a final stage. Tasting notes include fig, pear and roasted nuts.
Don't miss the opportunity to taste the novelties from the producer during the whole October.