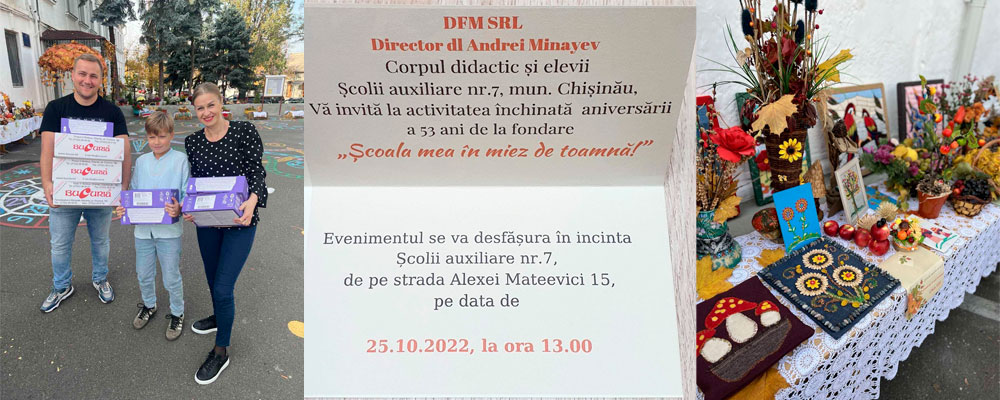 27 October 2022
DFM team visited children from the Auxiliary School N7
25 October, a holiday took place: 53 years since the founding of the institution. The celebration coincided with the "Golden Autumn" matinee. Kids gave a wonderful performance with dances and theatrical performances. The exhibition of handcrafts also was presented: flower arrangement, textile panels, drawings, decorative pumpkins etc. It's amazing how much great talent is in these beautiful kids!
The guests were greeted with a warm welcome: the children met everyone at the door with a real loaf. We're very pleased to be a part of such great event! We try to support pupils of this institution, being in touch with school administration to get the idea of all needs and necessities. Thus, by the beginning of the school year the kitchen has been equipped with furniture, electrical works have been fulfilled as well. Now cooking classes are held in comfortable conditions. Such help is very important for special kids, who needs greater attention.
We wish to express our gratitude to the school staff for their dedicated work and warmth the kids are given day by day. We are glad to provide the support that is needed.