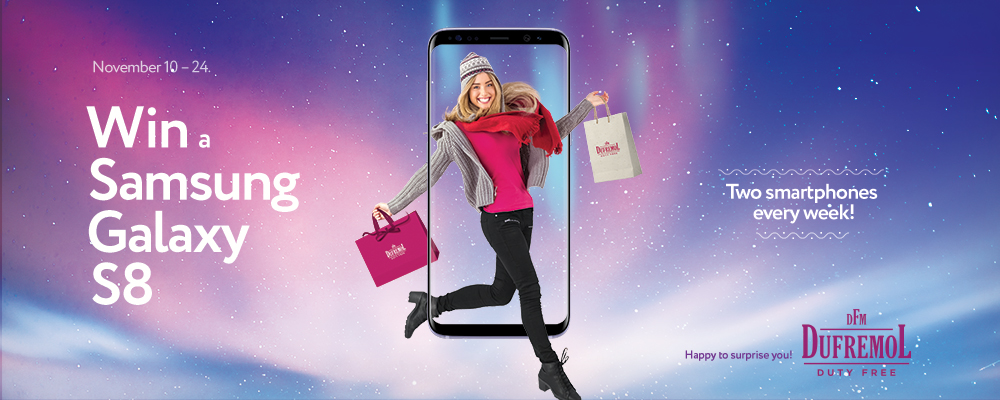 2017-11-10
The last two weeks of autumn will not seem as cold, for dfm has prepared some very special gifts for you – two Samsung Galaxy S8 every week!
Shop at the dfm stores in the airport and at the border points between November 10 and 24, pick up your check and head back here, to our website. All you have to do is fill in your promo-code and phone number, and you're entered to win a Samsung Galaxy S8! Also, don't forget to check up on us for updates on the dates of the draw and the results. Who knows, you might easily be that lucky winner.
Stay tuned, because there are even more surprises to come!