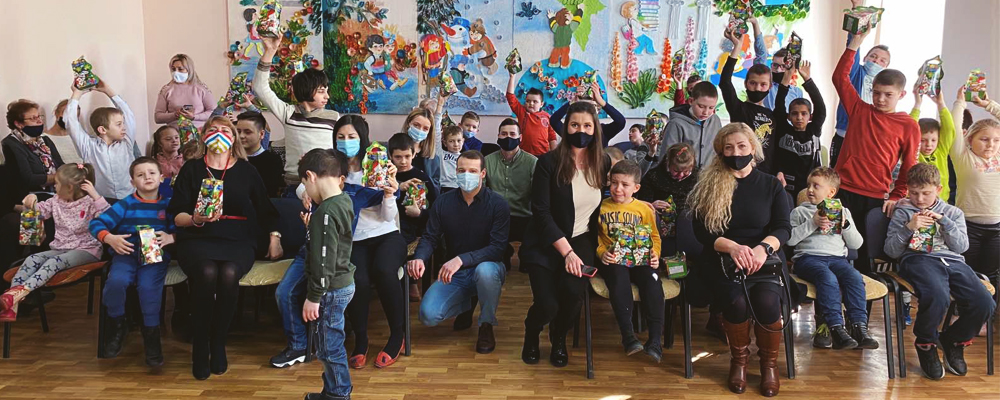 2021-01-16
Winter holidays are over, but we don't stop helping the ones in need and try to bring some happiness to those, who have a rough life. In mid-January DFM organized a visit to the Auxiliary school N7, located in the center of Chisinau.
The school is attended by children with special needs. TV sets are necessary for the kids to make the educational process more accessible. There has been only one old TV set in the school until recently. So we decided to give this institution three new television sets. Besides, the administration was given disinfectants and other household products. We believe such help is relevant in the context of long-running pandemic. All pupils were given sweets, so their faces were wreathed with smiles!
Every one of you can see this light in the eyes of others: all you need is to pay attention to vulnerable ones and give a helping hand. Hopefully, our society will get in the habit of focusing on the surroundings, and the togetherness will be very well-liked by everybody!