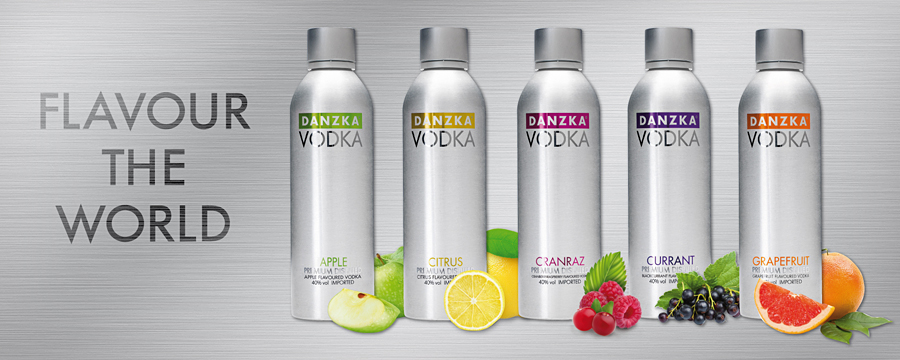 2015-11-02
October, dfm has a special offer for all the visitors of Airport Chisinau – Danzka vodka tasting. Danzka is a world known premium vodka, notable for its unique aluminum bottle.
Danzka is the only vodka sold in thermos bottle. Such design is not just safe, but it also keeps the drink cool for a long period of time, so the optimal cold temperature is guaranteed.
Danzka Red 40% - is one of the best classic vodka in the world. It's produced exclusively from natural flavoring: premium spirit and the purest water. The aroma features grain notes, while the flavor is mild and delicate.
Danzka Fifty 50% is the strongest one from the series. Despite of this fact, the taste is mild with smooth peppery finish. Such effect is provided by water, included into the recipe. The water is sand filtered, then cation-processed on membrane units.
Danzka Citrus 40% is made on the base of classic Danzka vodka. The composition includes only premium spirit and crystal-clear water with citrus extract. The vodka doesn't contain additional softeners. Features rich taste with balanced citrus note in flavor.
Danzka Currant 40% features smooth berry flavor. The aroma brings sweetness of black current. The composition includes only natural ingredients.
Danzka Grapefruit 40% has a fresh flavor with light note of grapefruit. The aroma brings wheat notes warmed with smooth citrus accords.
Danzka Cranberryraz 40% is strong vodka with cranberry and raspberry flavor. Rich berry taste provides a special sensation. The aroma brings intensive raspberry note.