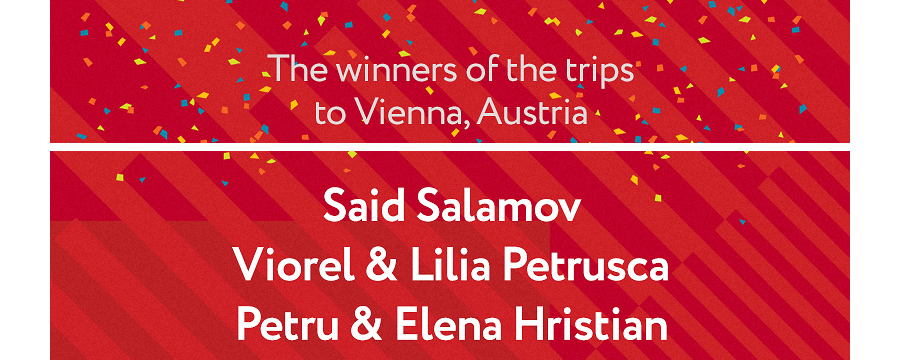 2017-01-25
Monday, January 23, the final draw of three trips to Vienna for two took place. One could get the lucky ticket during the period of December 21, 2016 – January 20, 2017.
During the final draw, which was broadcast live on Facebook, the host took out three winning tickets from the lottery drum. You can find out the names of the lucky ones, who are going to spend the dream holidays in Vienna.
Salamov Said,
Petrusca Viorel & Petrusca Lilia,
Hristian Petru & Hristian Elena.
Congratulations!
We are happy to inform you that the new lottery has started. This time the grand prize is a trip to Paris for two.