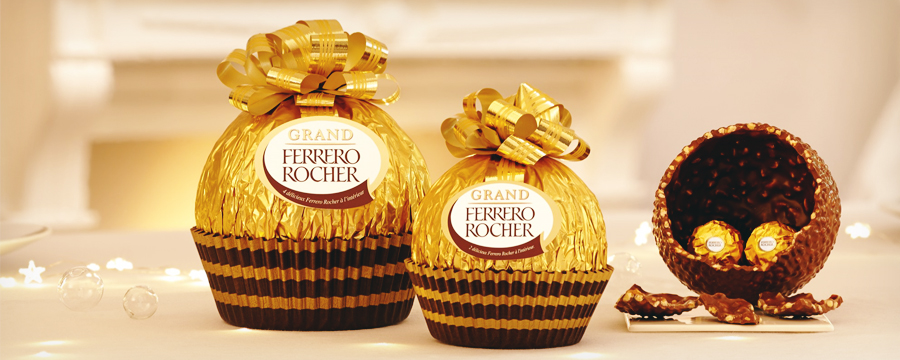 2016-10-06
We invite you to the tasting of Ferrero chocolate which takes place at Chisinau Airport. Don't miss the opportunity to try various sweets of the brand at dfm Duty Free (Departure Lounge). You can also get free tea tumbler for travelers.
The products from Italian manufacturer Ferrero is well known all over the world. The dessert-lovers will easily recognize the exquisite taste of legendary chocolate. The distinctive feature of Ferrero candies is round shape. Ferrero is a combination of smooth creamy filling with a whole hazelnut within a crisp wafer, enveloped in premium milk chocolate and finely chopped hazelnut. Each piece is gold foil wrapped making it a perfect gift for somebody you care for.
The tasting is on till the end of the current month. Buy two packs of Ferrero and get tea travel tumbler from light-weighted firm plastic. Perfect for outdoor recreations. Features carabiner so you can fix the tumbler in case of need.